Why you need a new website
Why you need a new website
12 Reasons Why You Need a new website:
1. Needs to be

Mobile Responsive

(viewable on multiple screens)
Because of this, back in 2015, Google rolled out a change to the search engine algorithms which now factor in a website's mobile presence as a ranking signal. The date was aptly named Mobilegeddon. This reason alone can justify why responsive design is important!
Simply put, a website needs to be user-friendly on a smartphone.
This includes mobile design elements such as:
1. readable text without requiring zoom
2. Adequate space for tap targets
3. and no horizontal scrolling.
Did you know the number of smartphone users internationally surpassed 2 billion in 2016?
Websites not optimized for all these smaller screens can experience a decline in their search engine rankings.
It's true: over 60% of searches online now come from a mobile device.
To ensure your website offers an experience tailored to handheld devices (without creating a separate app), consider why responsive design is important as a mobile solution.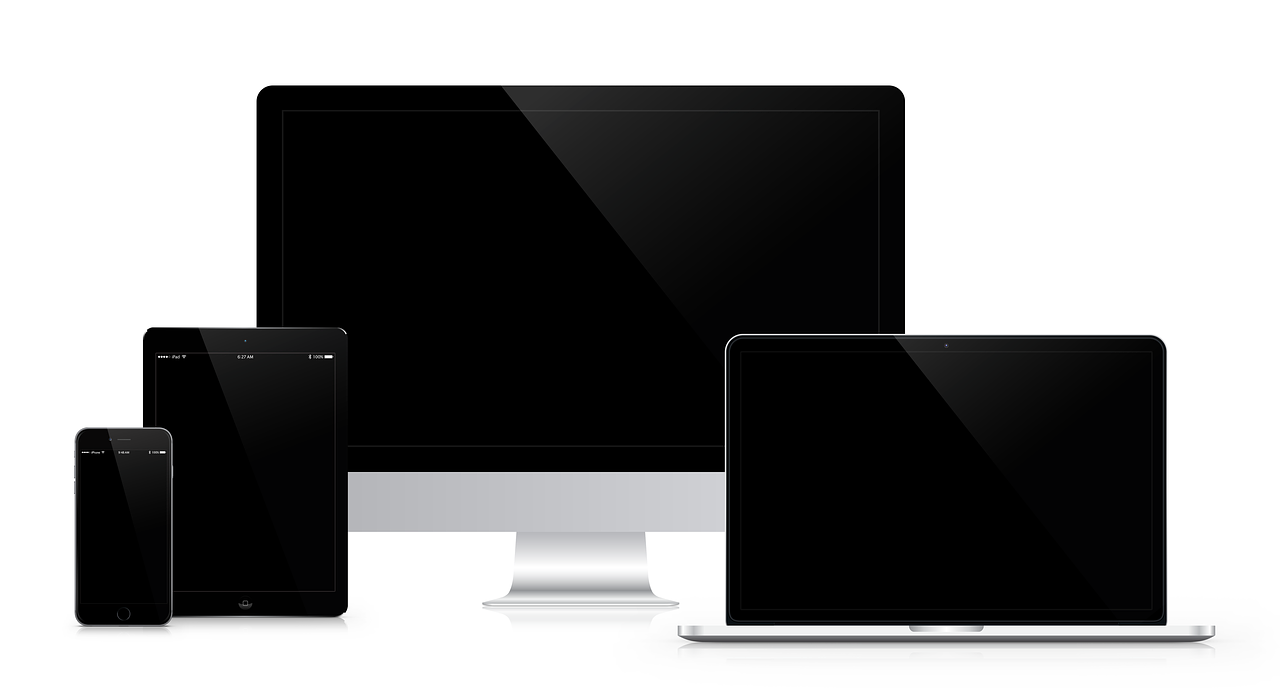 2.

Zoom – it's a poor

user experience to zoom to view content on Mobile
Responsive web design (RWD) creates a system for a single site to react to the size of a user's device—with one URL and one content source. A responsive website has a fluid and flexible layout which adjusts according to screen size.It offers an optimized browsing experience.
Basically, your website will look great and work well on a desktop (or laptop), a tablet, and a mobile phone's browser.
Get this: In the past, developers built more than one site in order to accommodate different screen sizes. With the number of device types out there on the market today, this seems completely inefficient…right?
Now you can understand why responsive web design is not a shiny trend anymore, but more of a shift in the thinking behind building websites.
3.

Why ? Google

Now requires your site be optimized for mobile
You have a mobile optimized site. Woo hoo! That means you probably recognize that 67% of mobile users who land on a mobile optimized site are more likely to convert than if the page wasn't mobile optimized, and that 61% of mobile users are likely to move onto a competitor's site if the page they landed on isn't mobile optimized. 
Having a mobile optimized site means viewers from a smartphone are automatically redirected to a URL that looks something like m.MySite.com. The "m-dot" before the URL means this is a separate version of your site that's been built to look good on a smart phone. It's separate from your regular desktop website, and requires you to make edits to your mobile version every time you edit your desktop version. If you want your site to adjust to other devices, like a tablet, you'll have to develop a separate "t-dot" mobile site (it looks like this: t.MySite.com.)
Sound fine, right? Well, another way to optimize your site for mobile is by using responsive design. Responsive design doesn't require a separate m-dot site — just one of the reasons it's so great. Instead, mobile devices access the same URL (www.mysite.com) and the site automatically adjusts its content and layout to whatever device is pointing at it. That means you only have to maintain one website, and it looks good on every device.
There's been some debate in the past about which type of mobile optimization is better: a separate mobile site, or a responsively designed site. However, regardless of the chatter in the blogosphere, the ultimate commander-in-chief of the internet, Google, has recently made their stance on mobile optimization clear. Google prefers responsive design to a separate mobile site.
4.

65% (and growing)

of web traffic is via mobile devices (per google)
It's been a little over two years since Google first announced that mobile searches had exceeded desktop queries on a global basis. That number has continued to grow, although the company has not provided an official update recently.
At a recent press event, a Google speaker casually said that the "vast majority" of search queries are now mobile. However, this is not official and wasn't affirmed by spokespeople.
In the absence of official updates from Google and Bing, third parties have offered a range of statements on the question of mobile search and mobile traffic volumes vs. the desktop. For example, earlier today, 65% percent of traffic among its clients is coming from smartphones and tablets.
our research found that the same query on the same search engine generated different rank in mobile and desktop 79% of the time. The variability was also visible when analyzing just the top 20 rank positions at only 47% of keywords generating different rank on different devices.
Given that proximity and location are key ranking variables in mobile, this make sense.
The recommendation is that enterprises need to optimize separately for mobile and desktop. Wesays, "If brands do not track and optimize for both device channels, they are likely to misunderstand the opportunities and threats affecting them."
5.

Navigation and Information

Structure and content hierarchy – how your customers find content they need
If your site's purpose or goals have changed it may require a website overhaul. For example, if you're new goals are to provide more lead generation content you may need to restructure pages to drive more leads; or if you've recently added a shopping cart to your website, you may need to update its layout to be more in line with other eCommerce websites.
While you clearly don't need to do a full site redesign each time you adjust your marketing goals or messaging, it's a good idea to check every so often to be sure your site is still aligned with your newest marketing plans. 
6.

Analytics,

Who is visiting and why ?
This might seem obvious, but you've probably visited a website that frustrate you – to put it lightly – when trying to use it.
Providing a great user experience while the user is on your website means that your providing the user a great overall experience; from the first time they visit your website through the conversion. Providing a great website experience involves a couple overarching methodologies:
User interface (UI) Design – having a great user interface means that your visual representation across devices, is intuitive, consistent, and aligns with your user's expectations.
Information Architecture (IA) Strategy – having a great information architecture means that the organization of your website aligns with the expectation of your users.
Getting these two things correct could mean the difference between someone staying on your site and converting, or getting frustrated and leaving to go to a competitor's site.
7.

Modern Design

Provides legitimacy and builds trust for your brand
s your website keeping up with design trends? With industry-specific web design trends changing every few years, a website that is two or three years old will seem outdated when compared to a competitor who has a website that is up to date with the latest design trends.
By no means are we saying that you need chase the newest website design trends, so when when trying to determine if a redesign due to a design trend is worthwhile ask yourself two important questions:
Will changing our website design be beneficial to how our brand is perceived?
Are our competitors taking advantage of these new trends?
Whether you believe it or not, approximately 75% of people will judge the credibility of your business based solely on the design of your website.
In 1999 Jakob Nielsen identified 4 ways in which a website can communicate trustworthiness. These include:
Design quality
Up-front disclosure
Comprehensive and current content
Connection to the rest of the web.
In a recent study by the Nielsen Normal Group, they observed that the very same factors that Jakob Nielsen identified in 1999 continue to influence users today.
8.

Standout

Amongst Larger Competitors
Obviously, you don't need to redesign your website every time one of your competitors changes theirs. But it's important to note that your business does not live inside a bubble online, so if your website is not in line with the quality of your competitors, you're most likely losing sales to them.
Make SEO Is Better
Maintaining an edge in search shouldn't be your only goal, but if you're searching for your products or services, and aren't near the top of the search results, you may need to adjust your website strategy to compete – this could involve a redesign.
Make Better Functionality and Content
If you spend some time on a competitor's site and realize its functionality and content meets your goals far better than your own site does, it's time to find an agency that can build you a website that meets your user's needs.
Make Design Is Better
If you visit your competitors website and wish it was yours, you probably need to redesign your website. Now that does not mean copying your competitors design, but it does mean creating a website that you can be proud of.
What's Next
Your website could be beautiful, functional, and pixel-perfect, but if you still aren't getting the results you want, it's not doing the job it was intended for. Your website exists to build your brand, market your business, and ultimately increase sales. If you aren't happy with your results, it's time to think about a redesign.
9.

Call to actions

( contact, ask questions etc..)
Your call to action (CTA) is the chance to motivate your audience to take real steps toward becoming a customer or client. It can be the determining factor between a lead and a conversion. Many argue that the call to action is the most important part of your site or ad campaign. Skipping the CTA is a grave mistake that won't bode well for your company. There is a reason the CTA button has become such a staple on site content and in ad copy – three reasons, in fact.
1. CTAs Motivate Your Sales Funnel
2. Customers Want Them
3. They Boost the Success of Digital Advertising
Digital advertising is all about generating hype about your product or service, grabbing the attention of consumers, and encouraging them to seal the deal. The call to action is the missing puzzle piece that emphasizes the power of the ad copy. Without the CTA, your copy messaging will fall flat. It won't have the final hook that inspires customers to take the next step. CTAs are especially important in pay-per-click (PPC) advertising. Adding a call to action to your PPC campaign will help you convey the intent of the campaign to your audience.
You often have just one chance to make a good impression on your target audience. With PPC ads and other forms of digital advertising, there is no time to waste. Even the smallest missed opportunity can lead customers to pass over your brand in favor of the competition. Emphasize the importance of a strong, inspiring call to action on your marketing team during the creation of ad campaigns. Make the CTA a focal point of your ad creative. Otherwise, you run the risk of your campaign falling on deaf ears. For most companies, this isn't a risk they can afford.
10.

Tap-able elements on mobile,

example "click to call"
Almost every developer is pretty familiar with the mail-to scheme to send an email via a link. Today I would like to introduce two less used schemes – click to call and click to sms that will allow your users to call or sms using a link. These schemes are fully supported by all the modern browsers. Before diving deep into the know-how's,
1. Creating a link to email
2. Creating a Click to call link
3. Creating a Tap to Sms link
11.

On Page Messaging That Leverage Mobile Apps

example: Facebook Messager chat
The stats are staggering – 1.3 billion users are now active on Facebook Messenger, and they're exchanging more than 2 billion messages per month with businesses. Neil Patel recently published an article in which he detailed how one of his Facebook Messenger campaigns saw 88% open rates, and a 56% CTR. Hubspot and its partners shared similar staggering statistics about the reach of their Messenger campaigns. 
Messaging and its impact on inbound marketing was a recurring topic in many of the talks and breakout sessions. We've been working with messaging for while, and have been guiding our clients to implement. After digesting the interaction statistics, we're going to make it a priority for ourselves and our clients.
Let me just state it clearly – you need to be integrating website chat, and messaging channel engagement into your marketing, sales, and customer service plans. And you need to do it now.
The Challenge Of Messaging
As we were digesting all of this information about messaging, the challenge it presented became clear – how can you manage it all?
In the inbound marketing new world order, you'll be getting email, messaging from multiple channels including internal messaging (Slack and any number of product-specific messaging apps like SalesForce Chatter), external messaging (from Messenger, WhatsApp, iMessage), website chat, and social channels like Twitter, Facebook, LinkedIn, and Instagram. People want to communicate anytime and anywhere they want, and those messages will have to be triaged, directed to the right people, and responded to.
As a HubSpot partner, we're looking forward to the release of their new Conversations tool which will be a unified inbox designed to aggregate messages from all of these channels and assign them to the right team. Existing messaging systems like Office 365 may add integrations to become unified message and response hubs.
Similar to HubSpot, other existing social media tools like Sprout Social that already have a unified inbox feature may look to adapt their tools. Undoubtedly, new tools will also arise to respond to this need.
But whatever options become available, one thing's clear – this type of tool will be an essential part of every organization's marketing, sales, and customer service very soon.
12.

Https (SSL)

required now or page can show as " security risk" in Internet browsers,!typically only needed for Ecommerce.
HTTPS has been around for a while, but it's generally not well-understood. Many people know that sites using HTTPS instead of HTTP will display a lock on the URL to tell users that the site is safe to use. Everyone knows that big ecommerce websites have to use HTTPS. Many people are aware that HTTPS is a good idea for login pages and other form pages on any site. But does it matter for every day web pages and sites? Increasingly, the answer is YES, even for small sites and non-form pages.
HTTPS protects end users from eavesdroppers and other threats. Because of all the security ramifications of plain HTTP, Google is putting its considerable weight behind efforts to encourage websites to become more secure with an "HTTPS Everywhere" initiative:
HTTPS is also a requirement for some new interactive functionality, like taking pictures, recording audio, enabling offline app experiences, or geolocation, all of which require explicit user permissions. So, there are many reasons for website owners and users to pay attention to it.
Well reputed & trusted by the world's best names
Our Clients